a

Dawson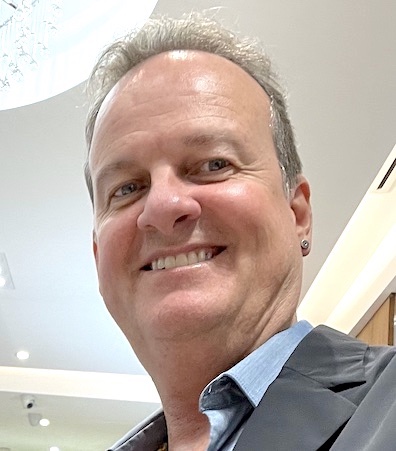 ...................................................................................Director's Reel
Producer / Production Manager / Director

Gaither Dawson Peden III, known as Dawson, is a resourceful and creative Entrepreneur, Producer, Production Manager and Media Director.

Dawson has managed and overseen a diverse array of businesses, the most recent of which is Cinevideotech, Inc. (2003-Present) he is the Director of Operations of this Miami based motion picture equipment rental company established in 1968. Petroglyph Entertainment, LLC. (2004-Present) he currently servers as Producer for this production company and has produced some short films and television commercials. Titanium Creative, LLC (2000-2003) a Production and Talent Management Company. PremaNations, Inc.(1996-2009 board member) created in 1996. He held the poisition of Vice President and was a member of the Board for this children's entertainment company located in Florida and California. PremaNations have produced two internationally-marketed children's books, Animated TV Pilot along with ancillary products. Dawson has extensive credits on feature films, television shows, commercials and music videos. Dawson is a self-starter, and he takes on projects that have meaning and strength. He is outgoing and very passionate and persistent with projects and building his team; he is a true team player always supporting his colleagues and coming in on budget with his projects. Personal Achievements: Key to the City of Pompano Beach, FL, Generous Contribution Award from the Pompano Beach Fire Department and an Award Presenter for the Brazilion Film Festival of Miami.

Dawson is also a photographer showcasing some of his photos from around the world throughout this website. He has worked in the entertainment business for over twenty years and with some of the many talented people of our time: Tiger Woods, Cal Ripken, Oprah Winfrey, Cindy Crawford, Gloria & Emilio Estefan, Ricky Martin, Haskell Waxler, Jordan Cronenweth, Conrad Hall Sr & Jr, Paul David Pope, Paul Newman, Jeff Gorden, Alex Zanardi, Jimmy Vasser and the Backstreet Boys, to name a few.

Dawson acquired a comprehensive education in film, video, audio, theater and business, receiving an Associate's Degree from Full Sail University and an Associate in Arts Degree with honors from Tallahassee Community College. He also received additional Business education from Miami Dade Community College.